Vine Cottage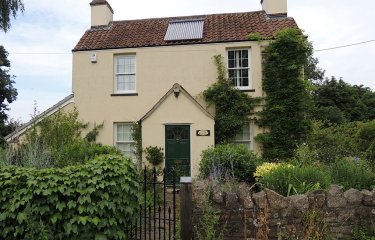 Energy-saving improvements
Low-cost improvements

'Big' insulation works

Glazing

Lighting systems and electrical appliances

High spec heating

Renewables: heat

Renewables: electricity

Water management

Sustainable building materials

Lifestyle change

Recommended
Location
Vine Cottage, Kington Lane
Thornbury
Bristol
South Gloucestershire
BS35 1NA
Opening times
19 - 20 Oct 2013
•Saturday 19 October, 12 - 6pm
•Sunday 20 October, 12 - 6pm
This event has now finished.
Other Tours will be every half-hour on the hour and half hour.
Georgian stone cottage
Features
•External solid wall insulation
•Under floor insulation
•Quadruple glazing
•Window shutters
•Solar PV and solar thermal panels
•Unused chimneys insulation filled
•Wood burning stove
•Variable flush WCs
Location
Vine Cottage, Kington Lane
Thornbury
Bristol
South Gloucestershire
BS35 1NA
Opening times
This event has now finished.
Other homes nearby